The Lilongwe Chapter of the Global Landscapes Forum (GLF Lilongwe) joined the global community in celebrating the World Environment Day on Saturday, 5th June 2022 at Kasungu LEA Primary School in Kasungu District, Malawi. The day was marked with traditional dances, poems, panel discussions by school learners and debates.
All these were conducted to raise awareness among the learners and their teachers, community members from surrounding villages and the entire country about environment.
Speaking at the event, Br. Ngonidzashe Edward.SJ, Executive Director of the Jesuit Centre for Ecology and Development, expressed the need for the local communities to use water resources responsibly. "Water is life. Without water, our life is threatened. Let us all protect and jealously safeguard water." Edward emphasized. Speaking during the debate, Mrs. Masano Kaomba, a wife to Senior Chief Kaomba, expressed worry over some local community members who are cultivating along the riverbanks. "Cultivating along riverbanks cause siltation of the rivers, thereby reducing water flow", said Mrs Kaomba.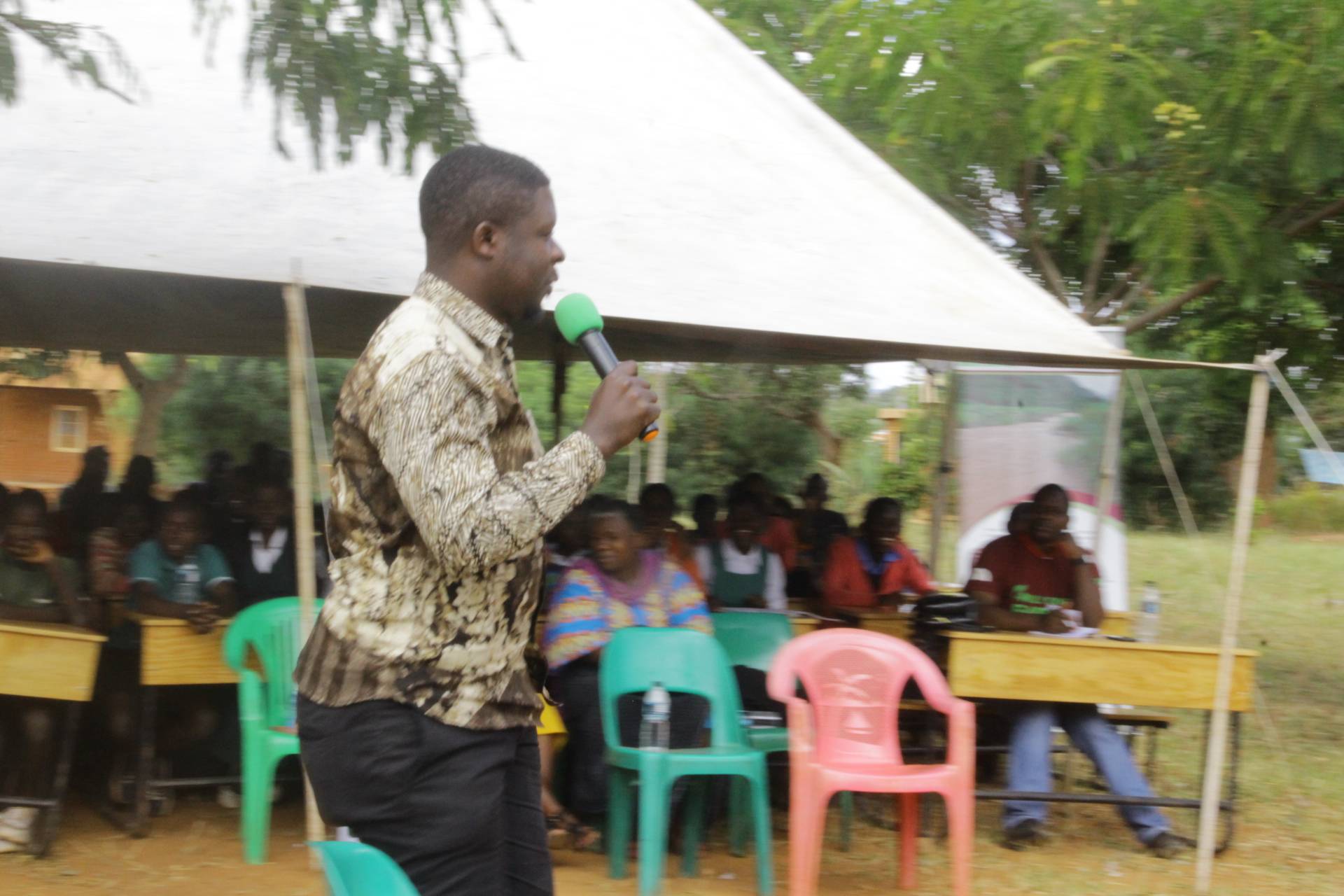 In a separate interview at the event, Mr. Leonard Chibwana, Events Coordinator at the Lilongwe Chapter of the Global Landscapes Forum (GLF Lilongwe) reported that his Chapter is supporting the construction of the water point in Mbira Village to increase community access to potable water. "The GLFx Lilongwe is constructing a water point for the people of Mbira village to increase access to potable water for household use, making of ceramic cookstoves, watering vegetable gardens, and tree seedlings. This is part of our forest landscape restoration approaches to improve human wellbeing and manage the environment", Said Chibwana.
The World Environmental Day is yearly celebrated globally on 5th June since 1973. This year's theme was, "Only One Earh"